My Missing Rib
July 4, 2011
Like a man in love would say i miss you in a temperate voice and touch at sundown
trying to stir up the right moment eg. LUST
A popular boring phrase but committed and effective with a manly voice;
I would say i miss my spinning pen with a melancholy lilt
craving it's touch and thoughts like a DJ trying to mix his beat without spins
embellished with creativity and intellectual abilities
divine rhythms like Deitrick Haddon He's Able gospel song dedicated to Almighty God
At that moment when my pen kept spinning a new shake spear was born but
a renewed version with love for hip-hop and hip-hop songs
and if it's not too much to add a better balcony scene maybe with air balloons and skip the climbing of trees
Saw no limitations to the length of the metaphors i could engrave into my poetic piece
Saw no end to a particular piece because every line kept shouting unfinished piece
eyes all gaped at my journal like every other night like one of those 90's soap operas
BOLD AND BEAUTIFUL i think it was
with a balcony, white house, gardens trying to etch this romeo and Juliet feel once again
except there was no Juliet in my scene only a pen and paper which filled me like i found my missing rib
On the cold floor my butt found it's comfort as the gentle breeze hovered my glittering skin
i hibernated my thoughts of the earthly world and into a new world i evolved
Creative lines like selling limes, papers and pencils enormous like rain drops all i got accessed to
biblical, positive, and mushy, lines all buried in my head waiting for the right thought to
break through the bound to the knowledge underneath like
a pop up quiz with 15 seconds to answer it
thousands of dictionary words stored in my head like planting crops
and thousands of more thrown at me like your boss telling you to get it all done or you are done
this ordinary night i once thought it was is now my most precious earthy gem in the world
Back to the writing world i am so glad it wasn't lost believe in God for all is not lost
HE IS THE WAY THE TRUTH AND THE AIR WE BREATHE! LIKE OXYGEN WITHOUT IT YOU DONE LIKE THIS FINISHED PIECE!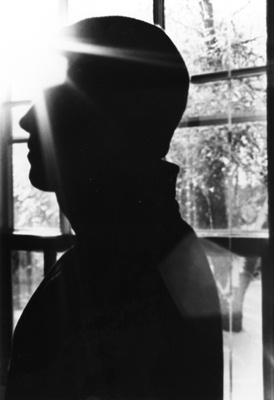 © Megan M., Rives Jct., MI