Exist
July 2, 2011
Flat as paper, skinny as a stick.

That's how they want us to look.
I stare at their beautiful airbrushed faces.
And look in the mirror at my own, dotted with acne and unwanted facial hair.
In this society, that's not how they want me.
They want to wax me till I resemble a plucked chicken.
They want me to use their creams to fix the hideous pustules
They want to get rid of what curves I do have.
They want to erase me slowly
In this society they don't want me to exist.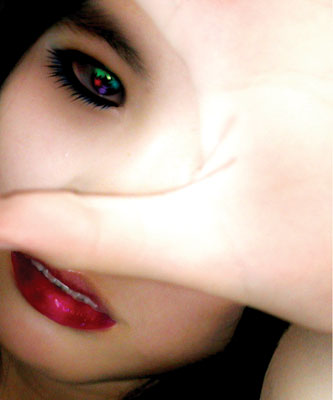 © Victoria W., Arcadia, CA