never loose hope
July 1, 2011
a pure little girl hid under her bed.

burying herself, until concealed.

domination knocked on her weak door.

with each piercing knock, shredding tears poured down her cheeks.

she gripped her flimsy pieces of hope, before they could slip between her delicate fingers.

For the only advice she had recieved was, "never loose hope".

Walls started to concave, making her shrine even more narrow.

penetrating shadows suffocated her.

Until all what was left was thin dust,

dust to be seized.

But where was her hope?

Hope that she promised would never be lost.

It hung cold in the air.

"Venomous Hope."

Were her whispered last words.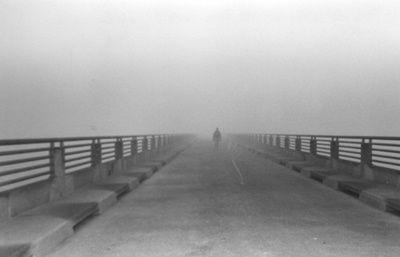 © Becky G., Westerville, OH