The Master of Life
July 12, 2011
Death.
Something you cannot forget.
For there will come a time, when Death will seem divine,
And you will not be able to resist it.
You will welcome Death, fall into its arms,
And succumb to its tender charms.
And I, I shall help you attain this bliss,
I will help you receive Death's gentle kiss.
I will summon Death for you.
And introduce you too.
Death will take you away, to the place it has,
The mystical place as brilliant as,
The home of the almighty Lord himself.
But you cannot be afraid of Death,
You must not fuss and fret.
For it will be more difficult to take you away,
More difficult for you to join Death's merry play.
And when I, Death's faithful servant, come to your door step,
You must be ready, to feel the blade of Death on your neck,
The trickle of blood, down your collar.
I promise you, the pain will not last long,
In a few moments you will hear Death's sickly sweet song.
The harmony and the melody flowing together, in a sinister tune,
Captivating enough to make you swoon.
Then, as Death takes you by the hand,
And leads you away to the magical land.
I will stay behind and smile,
Knowing my work has been worthwhile.
Then I will slip away, and avoid the police with skill,
As they pursue me relentlessly, for they think I kill,
Those who I simply introduce to my master,
Just to make the process a little faster.
To escort a person to Death is certainly not a crime,
I've been doing it for years, and I think it's quite fine.
I think I do them a great favor,
By giving them Death's strong flavor,
And freeing them from the tragedies of the world.
This is my passion.
It is in my fashion,
To deliver innocent people to Death.
The swift swipe of the knife,
The ending of a life,
The blood soaked tissue,
Instigating a forensic issue,
The fingerprints gone, no evidence left,
Absolutely no reason for an arrest...
Every day I go,
To places I do not know,
And find people, who I can transport,
Who I can gently and deftly escort,
To Death.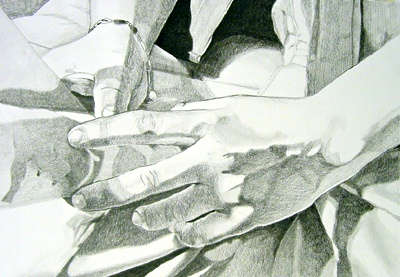 © Leidy E., Spartanburg, SC