Jealousy
July 10, 2011
I hate it.
It eats me up from the inside out,
I just feel as though it's not fair,
You get to be the one with the problems,
Which in my sick and twisted mind,
Makes someone interesting.
Everyone always looks out for you,
I remain alone, holding myself together.
I find it so unfair,
How do you always get to win?
There's nothing wrong me,
Yet no one likes me the way I am.
You come with so much baggage,
But everyone loves all the same.
We could spend all day,
Going over everything I want,
And you would get to check yes to almost all.
You complain that you feel sad,
You feel hurt,
You want more,
It's just not fair.
Everyone loves you,
I'm no exception,
But I'm just so damned jealous,
And I can't get over it.
I look like a real nasty friend,
And when I try I can be truly cruel,
Truthfully, I hate it.
It's my worst feature,
No matter how hard I try,
I can't get rid of it.
How is it that you don't have it?
That's the worst part,
That no matter how hard I could ever try,
You will never ever be jealous.
Why would you though,
My heart is petty, weak, and green,
Yours remains pure, true and red.
I hate what it makes of me,
I hate who I am,
And who I fear I'll become.
If I could,
I rid not only myself but the world of it,
For jealousy is a real nasty thing.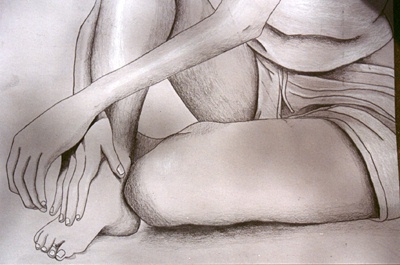 © Rebecca W., Kannapolis, MD