For Jeanne
June 18, 2011
Today, it rained.
I noticed it for you,
I promised I would.
But
it was only rain.
So I went back inside,
back to my dreary life
of blearing cellphones
and artificial lights.
There is nothing special
about rain.

Was it disloyal? Am I
crazy to dream about a woman
in my life
I never had a name for,
someone
who I have only met
once a year, but once a year
a check in her name to my college fund
was found?
Go outside, you said, your voice unwavering.
You were hooked to so many IVs
and I nodded, mascara
running
down
my face. Your heart skipped
in valleys and your veins shown
through your brittle skin like eggshells.

Now, I go back
into the rain.
Still, it's cold.
Still,
the sky is the color gray
of new sweatpants, waiting for six
hour rehearsals, stage lights burning
the blush off my face.
I almost turned
again, and left, my feathers drowned in damp
like the chickens
we left in the thundershower.
I don't. Instead, I try
to see,
but all I can is

an acorn.

I noticed it.
It was small,
reddish brown in color,
your average fall nut.
Half its shell
was missing: fractured
perfectly down its left side.
Splinters of wood
surrounded it, and the tender meat
was exposed, spilling onto the ground.
The ground, I now saw,
was damp, but barely–– as if the rain
had skipped this patch, ignored
this tree, moved on.
And the dirt was so dark,
so rich and deeply black
that I thought it was the sky
reflected a thousand times, then grounded,
here, perfectly blanketed under
a covering of fallen leaves and pine needles––
until I moved on
like the rain.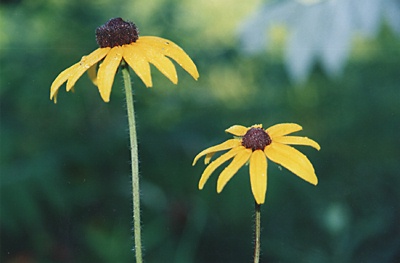 © Allison S., Eau Claire, WI