Stalker, Sickness, Theif... only in my head
July 9, 2011
The follower in the night.
You come up from behind me and take me over.
Engulfing my entire body.
You infuse yourself into me.

Like a poison making me feel so sick.
I can't see a doctor for you.
No one must know.
You paralyze my entire being.

You steal what you said you would borrow.
You don't run and I don't send you away.
I am captive to my slave.
My eyes have become closed doors.

You haunt when you could just be.
You hurt when you don't leave.
When you leave you take me along and I get lost.
The only way for you to go is through my rain.

Until then, you have me.
This is no victory for you.
You are you and this isn't evil.
You cause misery and aren't anything miserable.
I am a drought, a desert.
Even though I could rain and bloom.

Oh, my sadness, please go.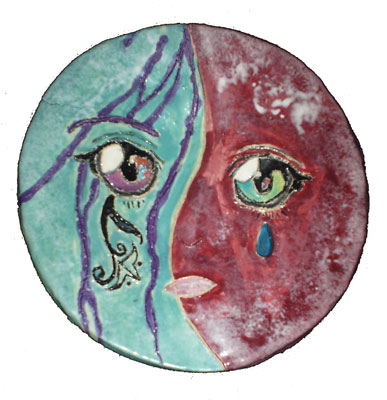 © Angel V., Tecumseh, MI