Sweet and Sunny Day
June 18, 2011
Today in school,
several students and I
gathered for a group photo.
1, 2, 3, I grinned.
And as I did, I glanced at
you sitting at a gray desk.
And as I did,
you smiled with me.
And as I did,
I remembered that
sweet and sunny day, where
our classmates went on a field trip
to pick dusty apples.
I skipped on the dry grass and
stole my friend's sticky caramel apple.
I bit into it with a delicious crunch,
licking the sweetness smeared on my mouth.
My friend screamed at me, and
I laughed.
So did you,
sitting beneath a shady, old tree,
on top of a gray stone.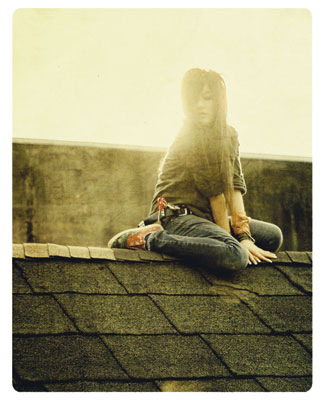 © Hailey J., Lake Oswego, OR