Stuck
July 8, 2011
I'm so tired of this.
Tired of doing better, getting closer to happiness - then this!
Something always has to happen
To bring me back down
Seems like no matter how close I get
I will never be truly happy,
I'll always have a frown.
I'm tired of being angry, upset
And just plain sad.
I just feel bad.
But I get stuck in this mood
And I try to shove it down,
Deep – out of my mind
But it doesn't change how I feel
I'm still extremely upset
Even though these are the emotions I detest
I can't change how I feel
And nothing seems to help
Even when I do something just for myself
All the things I do
Bring only temporary relief
But they don't matter 'cause deep down
I'm still filled with grief.
I pretend to be okay
But I'm so sick of it –
Sick of feeling this terrible and sick of hiding it
Why won't you just let me quit?
Let me crawl under the covers and sink into a deep sleep
And never have to wake up
Never have to feel this way again
Never have to go through another torturous day
I just want something to look forward too
Something more than lonely dark nights
And silent brutal fights.
But I guess there's no escaping from this life
I guess all I can do about it, is write.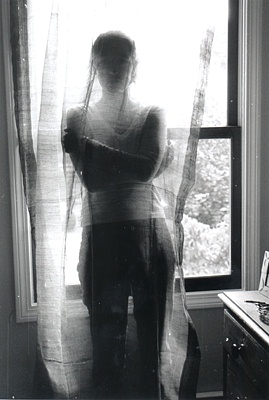 © Cerys W., Marblehead, MA