The man that forgot how to to smile.
July 5, 2011
The man that forgot how to smile.
Like a curse that fixed his face in time,
There are no more emotions left to express.
(Back in reality.)
He looked up from his tinny office cubic,
And he sees the hardworking bodies with dead souls.
Presenting the idea of hard work = promotions.
Like a no body, his name tag followed him out the building.
In the newly pressed dress shirt, the man soon disappeared in the crowded streets.
He can`t help but notices all the over whelming emotions hidden by the blank faces,
An urge of screaming at the people, shaking them awake from this misery,
telling them that they are not …….Alone.
But no…
His high class manner has tough him how to act.
They say that pain and sorrow are locked 6 feet under, into the heart of the wicked.
They say that only way out is to break free from reality. These quotes wondered aimlessly in the
man`s head as he Unknowingly walked down an unfamiliar street.
As he turns the corner he sees an equally attractive young women walking towards him.
The man forced a smile as she walked pass.
But his tensed jaw has molded... into the shape of hate,
Hate to this unkindly world.
Hate for his insincere handshakes and fake smiles.
Hate for what he has become.
The pain flashed across his face once more... for a split second in time.
There was a lift on the corners of his mouth.
A tiny happiness is shown.
But to him... it was an awkward expression, an expression that has forgotten by time.
Here lives a man, when the moment the he has something worth smiling...
He realizes that he forgot how to...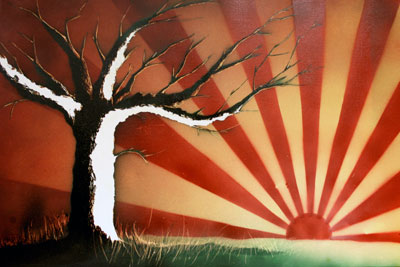 © Tomas C., Lakewood, CA