That. Is. Me.
July 5, 2011
I open the doors
and step inside.
Into this place
of senseless torment.

I walk past kids
who laugh at me.
I walk into class
and drop my bag
Turn around and
walk out the door.

That's when I see her.
Sitting there on the floor
back against the wall.
The same cruel kids
who whisper nasty comments
from one to another
are there. Watching. Whispering.
Just loud enough to be heard.

"I heard she's a whore."
"I heard she killed a guy."
"I heard her family doesn't want her."

I think back.
Back to what it was like
to be the focus of their torment.
I have a choice.

Help her. Tell her she's not alone.
Or walk away.
Stand for what is right.
Or turn my back
and pretend I never saw.

I start to turn away
and she looks up at me.

Our eyes meet and I see.

I see myself.

My pain.
My misery.
My scars.

That. Is. Me.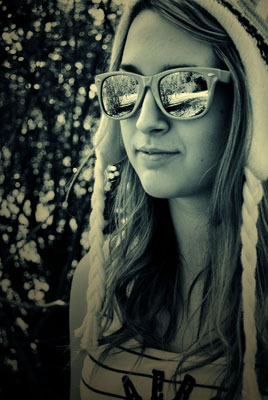 © Gabrielle A., Pensacola, FL