Theme of Forbiddance
July 5, 2011
If one is forbidden,
One shall then fight to leave.
The bars of my cage
Cannot withstand my passion.
You may try tricks
And toss incessant threats my way.
But you will never
Trump my feelings,
My desire to go.

If I know where my heart belongs,
Why keep it reigned in?
Do you not want me to find
Where I am supposed to be?
Do you not see the direction
In which the compass of my heart
Is directing me?

Tell me to go,
And obey you I shall.
Tell me to stay,
And expect me to have taken leave
Before the sun opened its
Sparkling eyes.
And do not stand there
And expect me to lie down, obeying your commands.
Foolish they are for restraining
What is to be.
The question was "To be or not to be".
Well, I have decided.
I am to be both.
There is nothing you can do to stop me
Except demand my death.

Forbid me, and you have called upon
The strongest arm to slay my choking throat.
Forbid me, and you have motioned for
The man in black to cock the lever-
Pull-whoosh-out-of-breath-I-see-you.
Forbid me, and you have sentenced your own child
To an early grave filled with unlived memories
And hatred.

Do you not see that I will go anyway?
No matter what the word from your
Tightly pressed lips is,
I shall run far away from it all
Except for the one that has my heart.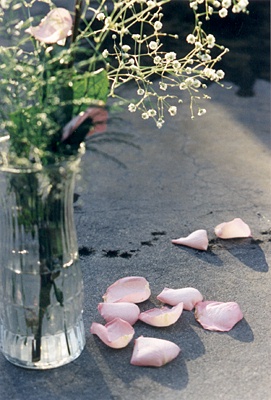 © Kathleen S., Maumee, OH