The Things We'd Do
July 1, 2011
If you were mine, we'd spend every day,
Holding hands, fingers entwined,
Talking, laughing, sharing, dreaming,
Of bright futures and hopes.

We'd play tag in the grass, and when we're tired,
We'd lie in the shade, and look at clouds pass.
Airborne blue jays, white and puffy violins, aerial submarines,
Might float by in the sky, and we'd notice each one.

We'd climb trees–or I'd try, and you'd have to help me up,
By grabbing my arms and yanking me up into the branches.
You'd laugh, and I'd laugh too, although sheepishly,
And together, we'd feel the wind rustle through leaves and hair.

As the sun begins to set, we'd take long walks,
Commenting on the reddish blue hues of the setting sun.
We'd look at stars, bragging about our knowledge
Of constellations: Cassiopeia, Orion's belt, and the rest...

But you're not mine, and so instead I spend every day,
Glassy eyed, staring out windows, thinking of you.
Each passing day is like a stab in the chest,
Each one of nothing but empty dreams.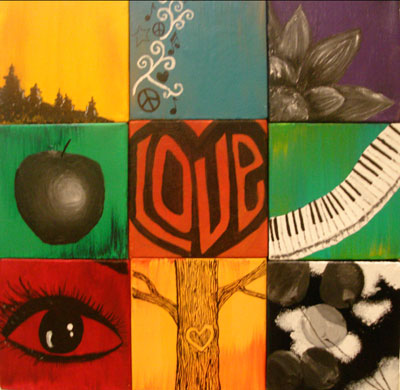 © Christina E., Henderson, NV