Losing My Place
July 1, 2011
The days go by,
as I sit alone..
slowly losing my place,
I feel them...
slowly forgetting my face,
I guess the part I played in their hearts...
was only temporary,
for I know - as the seasons go,
I won't be here anymore,
I can't hide from the truth,
or hide from the pain,
I can't hide from the thoughts...
or rumors of my name,
I know I can no longer hide away..
hoping & praying... for a better day,
I see the faces,
& hear the laughs,
the ones that used to be my haven..
my world feels like it is gonna cave in,
now they torture me with thoughts.. of how we used to be,
don't dare look back for I know..
I'll break,
cause I've realized it was all a fake,
as summer drags on.. I know I've been gone,
yet I thought they would wait,
but they didn't and I've been replaced,
I'm trapped behind this iron gate,
no way in.. no way out... no escape,
yet my hope still burns and I have to say..
I don't care for another day,
we had our fun,
but the ride is over - done,
I knew it would end - I hoped not so,
but we've all got to leave.. and grow,
we won't look back,
for we've all got our own track,
fear not - for I know that I'll remember you -
but I can only hope you'll remember me,
because I've given up on fantasies, on dreams, & illusions,
I don't plan on going back-
for life... life is a one-way track,
& I guess we've got to live with that...
so goodbye to lazy days & that carefree haze,
for its over...
I'd maybe like to stay a little longer,
but I fear that if I stay in the past..
I'll forget the future,
so I'll turn the page to another chapter & hope...
someday.. we'll all find... what we're after..
our own place to be forever.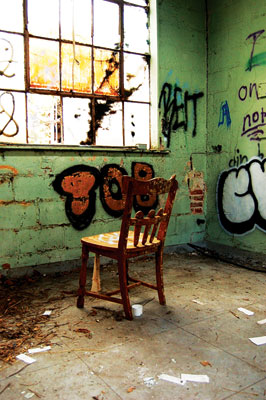 © Gianna V., Sewell, NJ