Mourn
June 27, 2011
Death.
It echoes in my ears.
It tugs at my heart.
The day whispers it into my soul.
Dark clouds loom overhead,
gusts of wind tear through the trees,
like a knife through the heart.
Birds have stopped chirping,
silence surrounds me,
as if the world itself is mourning.
As if there is nothing left.
The rain comes,
tears,
crying from the heavens.
Why do we die?
Can't we just live on?
Forever.
Never to lose the ones we love,
our friends,
family.
To know those from long ago.
But we all have to leave someday.
Some before others.
Illnesses, diseases,
drive-byes,
bar fights,
or in childbirth.
When your time comes,
others will mourn,
just as I have mourned the dead.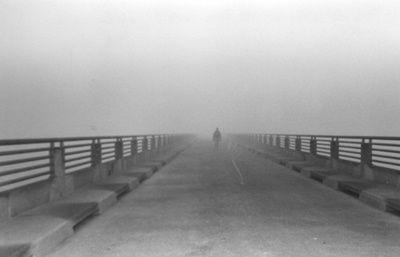 © Becky G., Westerville, OH