Two Sides to Know
June 20, 2011
You've got two sides each I've been shown
One that I want one I wish I don't know.
The side of you I know and trust
Is the side that I once learned to love.
It's the part that laughs and paints my smile
While it holds me up and strong in trial.
An unbreakable wall, against worries against fears
But with the crack of a bottle it all disappears.
From the feeling of hope and the light I once knew
Comes a rage and a hatred I know not to be you.
It's the part that is blank with no morals or mind
That slinks through the darkness leaving me strung behind.
A pool filled with memories drowning you out
And from the trust I once held comes a feeling of doubt.
Then the bottle hits ground and your light reappears
You're my light once again and gone are those tears.
You've got two sides each I've been shown
I can forgive not forget, so I love them both.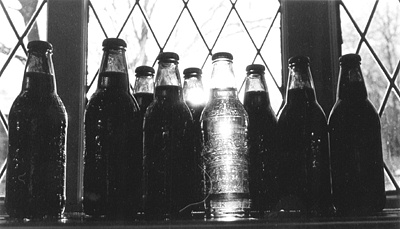 © Steve S., Marblehead, MA