Alone
June 24, 2011
The music comes through the walls
She stands alone in the room
As faces around her blend together
The walls between her and them is growing thick

She begins to scream for help
But the people drift by without a care
The walls close in and they leave her there
In a black hole full of despair

Will anyone be her savior?
Rescue her from this place
Or will they leave her in there
So she can be unloved and out of place

Will someone bring her back to the light?
Show her that someone does care
Bring her back to our world
And show her how amazing she can be

Please will someone save me?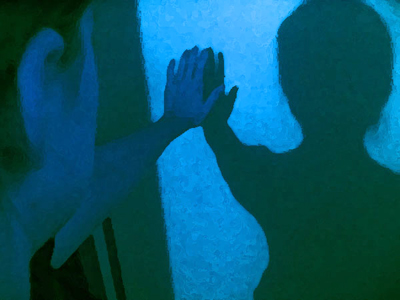 © Katie C., Libertyville, IA