Listen
June 23, 2011
Music is the soundtrack to your life.

The right song can sum up your day in as little as 1 minute and 55 seconds but you know that in that short time that you are not the only one going threw the obstacles your facing.

You might not know it but at that very same moment someone in the world is listening to that very same song thinking that very same thing.

So don't give up on the future.
Just plug in your headphones, close your eyes and listen.

Your life had just begun with the start of another song.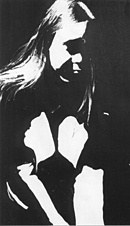 © Tabitha M., Kannapolis, NC