I Am Nature
June 19, 2011
I am nature

I am a stem of grass.
Do you see me?
I doubt you do.
I feel like I blend in with the crowd way too much,
But what can I do?
I'm just a stem of grass.

I am a tree.
Do you see me?
Of course you do.
I am the only one standing here.
My friends have fallen,
One by one it seems.
Ooops…..
I guess it's my turn.

I am a rock.
Do you see me?
I guess not since you just stepped on me.
But don't worry,
I know you won't anyways.
You didn't crush my cover,
Just my guts.

I am a rain drop.
Do you see me?
I guess you don't want to since you cover your head from my kiss.
It's ok,
I won't take it personal.
It just hurts more when I hit the ground.

I am a leaf.
Do you see me?
I don't think you do since you keep stomping on me.
I have fallen from my tree and lost my way,
And all you do is jump on me.
It's ok
I won't hold it against you
Since all you have done is break my body

I am you.
Do you see me?
Probably not.
Unless of course, you're looking into a mirror
Which in that case,
You are conceded.
Today you have ignored a self conscious stem of grass,
Cut down a tree,
Walked over a rock,
Missed a rain drop,
And jumped on a leaf.
Are you proud of yourself?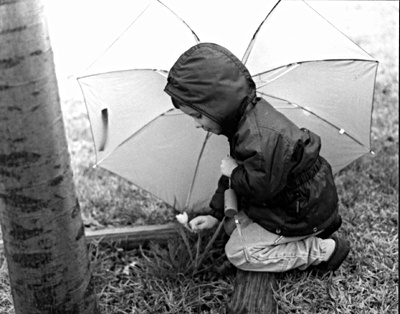 © Amanda M., Highland Village, TX