Labyrinth
June 21, 2011
The story let out its tale
Impossible, irretrievable, yet it is stale
No longer, like ocean's salty maids
Throbbing and thrusting,
Raped then paid, fingered by the waves.

But I forgive you, and I depart,
Add you to my chart
Of those to stay away from,
Old men so tempting so sincere, but I must fear
And rebirth myself, although not Born Again.

I myself deserve the credit, a personal deliverance from sin
Not as publicized as other cases but as real.
And I lock you in the corner of my mind that I once locked myself.
And I leak the story to those who can't handle it.
And I know, you know, you will never be as confined.

But I am learning, I recover and heal,
Open the wounds only enough to feel.
I understand, and grow, and see,
May all the future Masters be
Another lesson sucked dry of pain—
Stories, fables, lessons of the insane—
Three words, soft and sweet:
"I love you," left me weak.

Now you can be the one lost in the Labyrinth, unable to speak.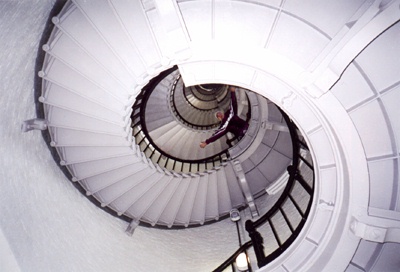 © Andy G., Phoenix, AZ