I Loved Him First
June 21, 2011
I stand in a corner
At the reception, sipping my champagne.
I stare at the newly wedded couple,
So happy in their married bless.
They're holding onto each other so tightly
That there is no room between them
As they dance their first dance together.
I look and know that I loved him first.

As I gaze at the couple I think
That it should me,
Dancing so gracefully with my new husband,
In the flowing long white dress with the lacy veil.
After all, I did love him first.

I smile and clap as the dance finishes
And others join them on the dance floor.
Inwardly, I seethe with jealousy and anger.
How dare they get married after only eight months of dating.
I was with him for three years and he never proposed.
After all, I loved him first.

After a night of misery
And seeing happy faces everywhere.
I leave, tired of hearing congratulations and
"What a cute couple!"
I do so without causing a scene.
Because I loved him first.

The only thing I want is him,
But if I can't have him, all I want is for him to be happy.
That's why I don't throw a fit, or saw something mean.
Because after all, I loved him first,
And I love him more.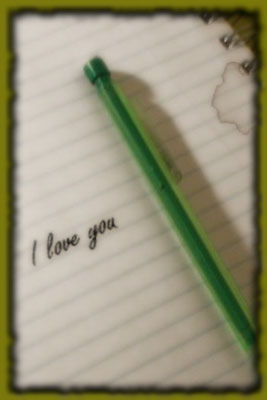 © Rebecca B., Marietta, GA