Change
June 20, 2011
Sometimes the colors,
Out weigh my mood.
The brightness on the outside,
Conceals what I hide.
The dark cloud above me,
I feel it begin to constrict me.
The thoughts come back,
Almost like they never left.

The flood my mind,
Here comes the darkness.
Encroaching around me,
I almost feel unable to smile.
It used to be different,
My darkness was chased away by one word,
One touch,
Everything has changed.

That happiness has seemed to left my body,
Leaving open space for the hurt,
To come and take over.
You seem unwavering,
Your smile still never ending.
How I love that smile.
It doesn't seem to sooth the way it once did.

Maybe because of the words between the smiles,
The storms between the calms.
The love unspoken,
Seems to no longer be enough.
How is it so easy for you to change,
In a matter of moments.
How am I not on your mind,
Or was this "love" just lies.

I love the idea of love,
But things have changed.
For you,
I'll always be your second place.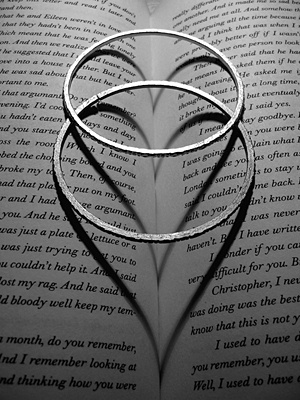 © Julia K., Old Tappan, NJ