#the same untold story that's told by everyone
June 19, 2011
I could not remember what I had done
Until I had came back over seas.
The man's face still follows me deep inside my head
And keeps tight in all my memories and dreams
But no matter how hard I might try to fight it,
I know that deeper down I can't deny it.
I have killed a man for our country.
I have saved a thousand lives.
I cannot count how many times I've said these lies
And how it always makes me feel so much worse inside.
No matter how many times I wash my hands,
His blood has only stained my mind.
Permanently crusted from his passion,
To kill a man for his country
So he could save a thousand lives.
He knocked the gun beside me,
I had thought much too quick.
These drills have pressed my brain
And only one choice remain.
So I grabbed him by his throat
As my knuckles turned white around it
And my nails tore his skin.
He looked me in the eye and said
He'd rather die in sin.
He lifted his knife
And for fear of my life
I slammed his head against the bricks.
His blood was not profound but
I see it all the time.
My muscles burned of fire
As my sweat drip from my face.
I still remember the way it hit him in the cheek,
I gave him tears he couldn't shake.
I felt him letting go
And knew his eyes would roll back soon.
His last breath run from inside him,
Deep into my shameful nose
And still the smell remains.
Coffee kept him up
Cigarettes kept him sane.
I felt a pat on my back
And turned around to my country.
Standing in pride,
For I have killed a man.
It's amazing the way I was treated
When I was stationed over seas.
When all I see at night
Are his eyes looking deep at me.
I've killed a man
And it will never leave.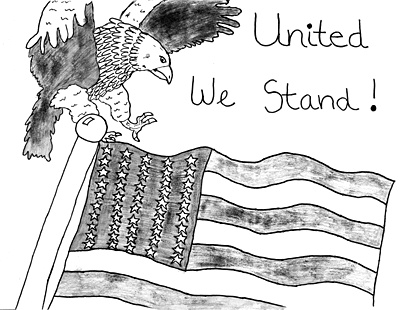 © Danielle B.,New Ulm, MN