La'Shaun Armstrong to the People that Saved Him
May 31, 2011
She plucked me from the murkyplace,
saved me from the nothingness that threatened to erase my name.
"Mother" is a word learned early,
one whose definition is in constant motion.

She- my definition of mother-
pulled me into herself,
taught me trust through a hole in my stomach.
Somehow, I knew:
That's where life came from.

When I learned light,
it taught me patience.
If I closed my eyes long enough,
Sunrise would defeat the shadows on my wall
and the monsters beneath my bed.

When You lifted my head
from the scratchy shore of the Hudson,
I held to my own creation of darkness.
You told me that all I had to do
Was lift one foot and place it before the other.
It was funny because
You knew how much you were asking of me.
I reached the concrete universe.
You told me your name as a goodbye.
I told you that Perseverance was a beautiful name.

I remember the contrast
of warm desire for life
And
the cold,
so cold.
It wanted me. I could tell.
Through and through, it wanted to pull me down
with the rest of them.

She had saved others,
and maybe they learned, too well, to trust.
Because She had the power to send us all
back to the nothing.

When I memorized the steady rhythm
of breath,
I imagined the wind that rustled the leaves and
her dark hair.
I didn't see the Hudson lapping
like some hungry dog,
ready to devour the rest of my universe.

She gave me name and history
so that one day
You could deliver them to the world.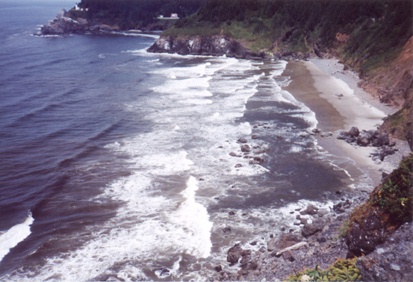 © Kristy H., Willow City, ND