you'll find him?
May 30, 2011
What's not broken by the silence can't be fixed by the noise
So stop trying to fix our love with your pride.
You're heart is red hot & violent, so given no choice i put our feelings in a box that was tied.
Underneath that red ribbon burned passion & fury but the mixture burned through starting a fire.
So god flew down from the clouds and doused the box with gold water before satan grabbed it, throwing it straight to hell.
"wait!" cried an angel who caught the box just in time and tied the red ribbon more tightly.
Flying up to heaven she perched on a rainbow and gasped when she opened the box & there was nothing inside it.
"what happened?" she pondered. As she twiddled her thumbs, until god, smiled giving her comfort.
"It was more stupid arrogance that destroyed their passionate love".

He said as the angel leaned her head on his shoulder. Smiling down on the world & especially that loveless girl god blew blessed kisses and whispered
"you'll find him..."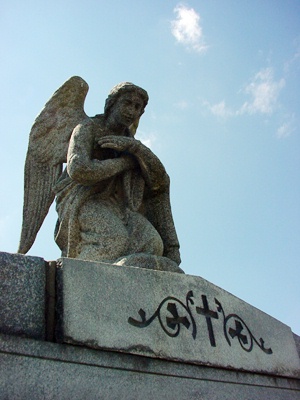 © Greg K., New Lenox, IL