Gone Too Young
May 31, 2011
I was just in her room that morning-
She woke up with white flowers still in her hair,
Kicked down the blankets with painted-pink toes
That were hurriedly shoved into faded tan boots,
And she ran from me, bronze eyes making sparks with the dew,
And she ran, laughing, for the very last time.

Hours turned to days, and through a grey-black haze
I blindly stumble towards the wooden box
To see if it holds that playful smirk
To see if it is true- no,
No, that cannot be her.
That is not the girl of the flowered tresses,
That is not the girl of the scuffed-up boots,
That is not the girl of the crackling bronze eyes,
Nor of the pink toes that warmed white sheets that morning.

That is not her
The golden bedhead brushed away
The mouth arranged in a cold, thin line
That is not her. She is gone, too young,
She has run from me into the great question,
And if only I had known that morning
Perhaps she might have stayed awhile.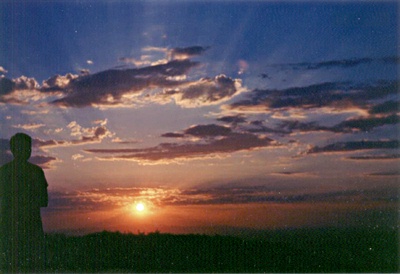 © Jovee B., Dededo, Guam