®Defeatable
May 29, 2011
Students on the battlefield trying to make it to this position.
To the position of besting the best ,
they are working hard try
to be better than the rest.Studying,cacalating,gesturing,gues-sing,and testing
but inside of them not one or
two but all they don't know.
None of them are defeat able.
They work this hard to get this far
to know that one position becomes enough for all.
Workers on the battlefield working for what?
To make their family happy for once!
To put food on the table and clothes
on the many backs. Devoting they days.
For what not just one but many smiles
and at the end that's all the matters
,All that counts.
Homemakers on the battlefield.
Doing what they love for the people they love.
Cooking,Cleaning,loving,Sharing,and Caring.
But in side All of them Not One
or two but all. They don't know not
one of them are defeatable.
They work this hard to get this far
to this one position that becomes
good enough for all because
nobody is Defeatable.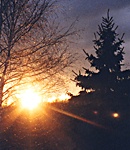 © Christy S., Germantown, NY