Emptiness
June 14, 2011
Dear Emptiness,
I'm sorry you had to come into my life
I'm sorry you are deep inside.
I'm sorry that love left us; you weren't around when love was here.
You are hear because half my blood belongs to my mother, and the other, him.
You are here because he no longer cares about anyone.
You are here because, maybe, he never has. Is that why you hurt?
Because he doesn't care? His love is gone? He was never satisfied?
I wish you'd leave. I tried I really did.
There's not much I can do about it now.
You ache inside of me, loud and clear. You stab and sting but I continue on.
I wish you'd leave, because trying to fill you with anyone or anything isn't really working.
Before you were here, I was happy, laughing and cheery.
Just because his love has vanished doesn't mean the world has ended.
But I different world has started.
If you don't go away, I fear I will end up like you...



Empty.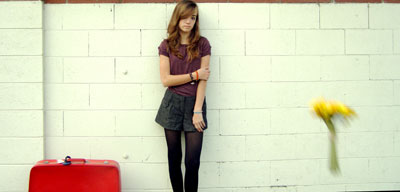 © Austin K., Studio City, CA