Gates of Freedom
June 13, 2011
Feet pounding on the asphalt,
Surrounded by towering concrete giants
That shroud my view of the horizon.
The gum-laden asphalt and
The ugly weeds protruding
From every carefully placed cracked,
Making this lively world into a desolate one.
I struggle to fill my chest with pure air,
Only taking in the smoky clouds contained
In this wretched stone cage.

Breaking out of confinement,
The smell of the pines
Fill my chest with vigor.
I see the far horizon, and see the birds
Racing from tree to tree with the aura of vitality,
And see the natural cracks sprouting
Vivacious blossoms.

The marshmallow dirt molds itself
Around the shape of my feet, guiding me,
Leading me deeper into
The life of the world.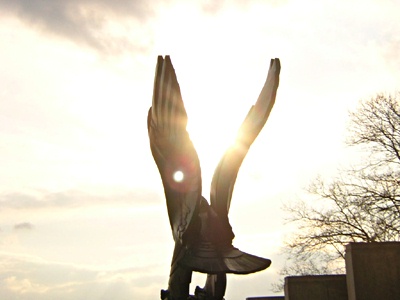 © Brittan S., Claremont, CA