Shattered Puzzle
June 2, 2011
I am aching from this
What is this pain?
Do I see it?
Do I feel it?
Do I touch it?
Do I take it?
Is it accepted?

I am being consumed
By a greater force
A force that shoes no mercy, nor light
These techniques are brainwashing
Not for good
Only with derogatory objectives

Huddled on the ground
Not in the open
Hidden, none can see
This pain, the pain radiates
My mind
My heart
My Muscles
My wrists..

Clothes are moist
Not of water, of tears
Clothes are stained
from this day, full of memories

My heart is racing
Beaten.
Breaking.
Shattered.

Looking to check the time:
An hour passed
A day
A week
Months..
Still, I drown in fright

Looking to check my phone
Which remains in my grip,
Six missed calls, in one hour
Thirteen unopened texts, in twenty minutes
Four voice mails today, still marked as new
All ignored
Pushed away,
Made available for later
A happy time
When the fog has cleared
Rays of light show my eyes

When i care to speak
When I care to show the scares
When I care to uncover the bruises
When I care to return calls, and make assurance that I am still here
When I look up and continue forward
Then, will be the time that me puzzle is reassembled
My broken mind, spirits, heart, and soul.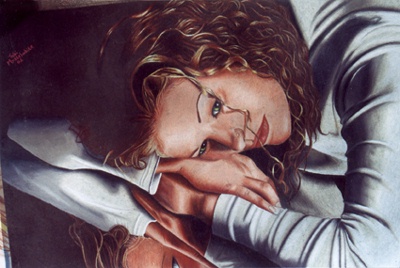 © Tabitha M., Kannapolis, NC