Tuesday, April 20
June 2, 2011
The elegant whispers of the screaming trees
surround me as
glass shatters.
The lull of the choir's harmonious voices
is accompanied by the powder that settles
on hands and strangles lungs.
The red and black coats
are lined up neatly along hooks,
they shiver in the smoky, quivering air.
Books are stacked along mundane chipped
shelves, which explode and are left
disfigured from the cracks of silence and
abandonment.
they walk down the hallway, power held
in their hands.
people talk to them for the
first time.
tears etch their way
through the black charcoal
smeared on their faces.
one
two
three
thirteen fall.
shh.
no sudden
movements.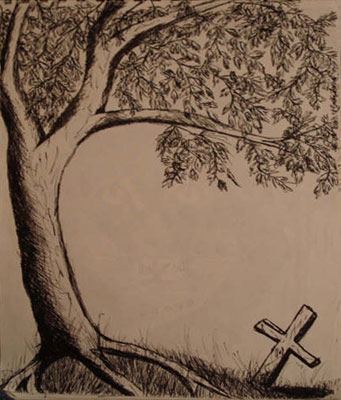 © Courtney K., Bethel Park, PA