how i see.
June 2, 2011
i see myself beautiful- till i look at you
i see myself feminine- till i watch you move with grace
i see myself worthy- till i notice where i am
i see myself not like anyone else

i stare in the mirror, it takes me 3 hours to find something
un-repulsive,
it takes me a glance to see your perfection

i put a smile on my face, wait for someone to see through the facade, it takes a moments visual thought to bring tears to my eyes

i sit in my room , blair the music, cut , whatever it takes to empty my mind.
i wait for the numb so i finally feel nothing inside

i see myself ugly- one look and i prove it
i see myself barbaric- your elegance confirms it
i see myself worthless- my certainty untaintable
i see myself the only way im able.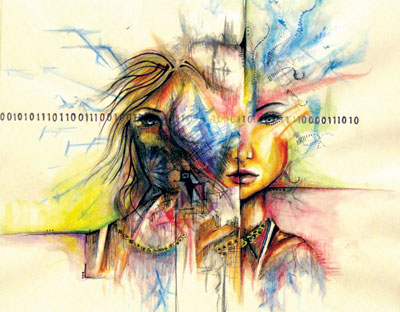 © Melissa W., Fayetteville, GA