May 30th
June 2, 2011
A warm blanket of air
caresses my body.
To breathe is difficult.
Car engines roar in the distance
and dog howl's ring through the city.
The earth's natural movement
kisses my freckled cheeks
and my feet continue to move at a
patient persistent pace.
The image of your chocolate lips
absorbs my mind,
As I strut endlessly back home.
I put out the burning cigarette and
rotate the lead on the loose leaf sheet of paper.
My body is now rested
on the concrete porch.
My hair sways with the angel's breath,
the train screeches blocks down
and every few minutes lights pass me by.
You have to take the good with the bad.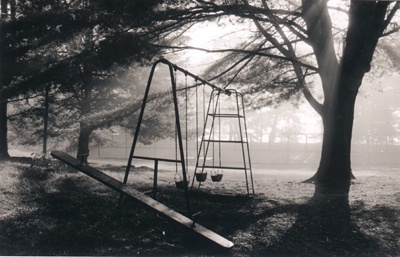 © Steve S., Marblehead, MA