Lying in the Dark
June 2, 2011
She lay in the dark and cried.
Mascara all over her face.
Eyes beet red.

Everyday was the the same.
Harsh names tattooed in her brain.

Anorexic, Unhealthy, and Weak.
She cried herself to sleep.

How are you going to judge me?
Do you not know what I got through?
I don't claim to be what you think you see
so before you start pointing fingers
make sure your own hands are clean!

More and more tears fall from my face.
All I am asking for is some space!
The more I think, the more I think that I am a waste.

Thoughts are racing though my head.
Wondering if anyone would miss me if I were dead.

So here I lay in the dark feeling like a mess
Feeling like some one's puppet
Controlling me.
Controlling my thoughts, my actions, my feelings.

So here I lay in my blood.
I hope you all are happy because you have won.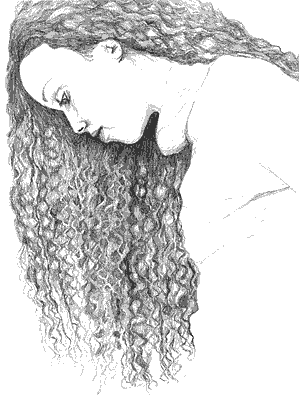 © Andrea S., Oakhurst, CA