The Death of a Teddy Bear
MAG
June 1, 2011
It rolled off the car,
lapping the dust off the ground,
coughing and sputtering,
it lay silent.
The tiny girl,
with nutmeg splattered on her cheeks,
puckered her lips
and pressed her nose to the glass.
The stampede of tires
turned the body's russet eyes
face down into the pavement,
threads held its limbs lightly.
The girl held the edge of her seat
with her buttery fingers clenched
her teddy bear with frayed hems
surrendered to careless machines.
The smell of what was left of home had stuck to its skin;
drool crusted onto one ear, or both,
coffee and Old Spice was dipped on its toes, faintly,
the tiny girl's tears dripped from its eyes.
Five thousand pieces, presumed,
scattered the road with dandelion fluff,
escaping to the sky with a large breath,
one the tiny girl tries to hold.
Her mother, who lined her eyes with charcoal,
tapped the pedal like a drum
with her bronzed bare feet
as her shades skimmed the rear view.
Her daughter was hunched
away from the sun
in a faded blue jumper, silent,
the car slid to a halt.
The tiny girl, hiding her dirty eyes,
slumped to a pile atop a suitcase,
"What's wrong?" her mother crooned,
the girl looked up and said nothing.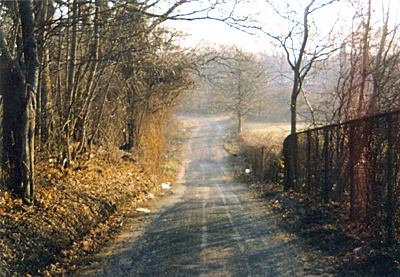 © Cameron C., Milford, CT