Death of the Sheath.
June 13, 2011
Wrap the cable belt around your eyes.
Wrap the bandanna around your tongue.
Wrap your hands around the lid containing the caplets.
Push down, white fingers strained of blood, twist, like you've done years before.
Like when you twist his hand in yours.
Like when you built the house, twisting splinters from under your flesh.

Wonder what you would be like
If you owned her face. If your eyes were brown.
You had her mind, her friends, her courage and ambition.
She makes you want to give up yourself,
To change the DNA, to change the name, to change the talents. To change all the times you've cried to all the times she's smiled.

It's a three hour drive to her.
The downfall will begin when you place them on the lines of your hand.
Swirling them in your mouth, you can already feel everything slowing; already feel your brain bleeding.
It's a three hour drive to being someone new. To being a girl that people love.
In three hours they will look and you and bubble from just you.
In your mind, the red bugs you swallowed will make you better.
In your body, the red candies you just choked down make you implode.

Eyes shut, heart stopped, intake leveled off, dead cells, blue skin, blood bubbling on the creases of your lips.
In three hours you didn't become her, you just became a dead you.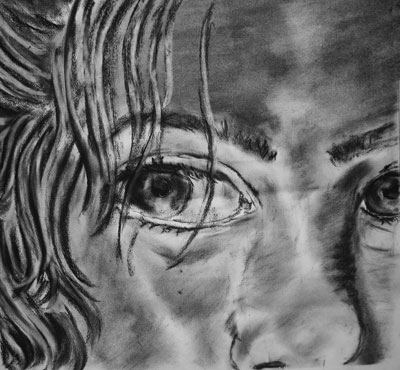 © Brooke W., Weston, MA