Is This Possible
June 1, 2011
Been up to long,

Don't know whats going on around us,

Everything is flying around at a million miles an hour,

Nothing even stops to say hello,

Starting to wonder if we're even in our minds,

Or if we're someplace else in the world.



Have you ever had one of those days,

When you just want to hide away,

Possibly crawl in a ball and sleep for years,

Maybe even shed a few salty tears.



Nothing make sense,

We really don't expect it to,

But could they at least give us a hint,

To what we're trying to do,

Or trying to be?



We don't even know,

Whats going on with us,

Things are insane,

We're all insane,

No one cares,

They all lie.



How can this be,

This person who looks in the mirror,

Isn't one of us,

But its someone else,

It's a monster,

The eyes wild,

Fingers turn into claws,

Do you know what's happening now?



Eyes close,

Everything turns to black,

We know this is the end,

Letting out sharp cries for help,

We all slowly fade away,

Into the dark of night,

And fall into,

The burning inferno,

Of Hell.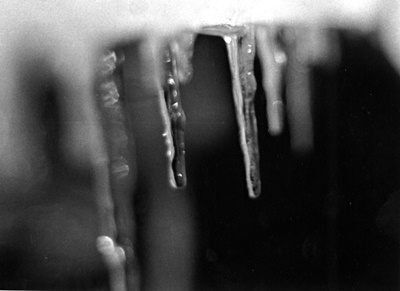 © Lindsey D., Marblehead, MA