Rainbows and Sunshine
June 1, 2011
Life is here.
What is right
is spite.
Why?

A maiden's kiss
Upon your lips,
Red, velvet lips-
Sweet like the first sunset.
Want it?
Reach for IT.
If you fail
Calm down.
Life is opportunity.

Life is chance.
What may appear to be unfair is fair.
Live.
Life, unbearable?
Perk up.
Cheer up.
Get up.
Bad situations,
they may appear,
But life is arbitrary
-you never know
When the good flows.

Look at the night.
Dark-
it appears to last.
Believe this, and you're so crass.
Tripping,
Falling,
Bumping,
Groping blindly
We refer to the other joys absentmind'ly.
Drugs,
Flings,
And even rings,
No light
-Not right.

The sun,
With its shining, golden rays.
Light.
Guidance.
And most importn'tly, life.

So,
Find your guiding light
And there will
Never,
Ever,
Be respite.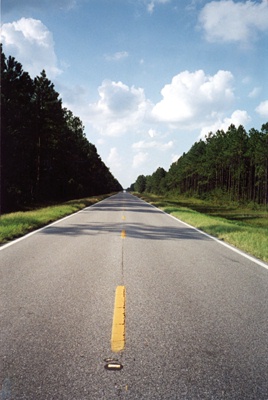 © Amanda M., Coventry, RI