Could I?
June 10, 2011
"If I chased my shadow into the light of day,
would it vanish long enough just to hear me say
that I like the lime glazing the grass and
the water that douses the sky,
the perfect breeze across this world that whisks away the lies.
I love the melody across the creek and
the fire roaring in the sun
would it take me away before I was told it was real by anyone?
Could I listen for the breath of a blue jay's sigh,
could I whisper "I'll be back"
before I say goodbye?"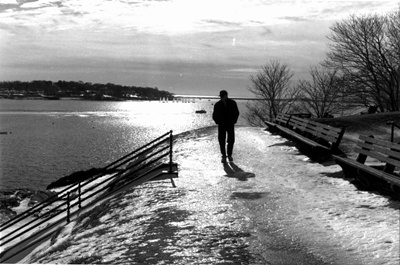 © Steve S., Marblehead, MA