What Is Black?
June 8, 2011
Black is evil that slowly make you go crazy inside.
The flesh that has been charred to a crisp after a tragic house fire is black.
Black is the Depressing emptiness you feel inside whenever you're alone.
Thinking about suicide or cutting means that black has already entered your soul, and begun its takeover.
It is the creepy spider that spins its web around you room until you are entangled and imprisoned in the sticky substances of the web.
Black was once…the merely hopeful grey,
But the white inside the grey was faded out…until there was nothing but dark black.
It is the nothingness that people believe,
Believe that it is evil and can triumph anything…even god.
Or our friends and family, and over the greatness people strive to achieve.
Black is no longer hoping the white will stay,
But rather praying that the past could be undone…that the white would stay innocent and never once scarred with pain, or mistakes.
But because black is there…it's not that easy.
You can wish and wish and wish, but that doesn't change the mistakes made and the pain inflicted…and that is what black really is.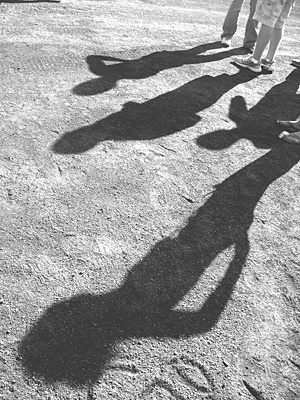 © Trella R., Mountain Lakes, NJ