Yet, the storm prevails.
June 7, 2011
Raging winds,
The flashing lights.
Hear the thunder ROAR.
The ground shakes,
It quakes,
It shakes.
Beneath my feet it rolls.
The Earth is in motion,
The sky is now falling.
The screeching ghosts of all my past,
They're moaning, beckoning, calling.
Wind is soaring, it's lifting me fully.
Put me down!
Scream.
Whirl.
PUT ME DOWN.
The thunder ceases.
The lightning halts.
Relief, short lived.
I'm still cautioned.
Still so afraid.
But yet, my hope grows.
With trembling hands,
I emerge from it's grip.
Safety is returned.
Relief new found
Yet, the Earth is eerily still.
Just the calm before it's return.
It's never done.
Who can say,
Who will tell.
When will it,
RETURN.

Yet nothing.
No nothing.
Nothing controls life's storm.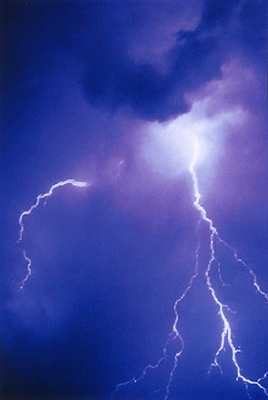 © Steve A., Goodyear, AZ