Blood Red Butterfly
June 5, 2011
Running,
Running so fast.
My legs screaming with the effort.
I look behind me,
And see them.
I see them chasing,
Chasing me.
I turn back around,
But it is too late.

I fell,
I'm falling.
It's so oddly peaceful,
Almost pleasant.
But then I land,
And then the pain.
It makes delusions pass across my eyes,
Horrible delusions.
So I close my eyes,
And see with some surprise a butterfly.
I see it fly away,
Taking my soul with it.
Flying high and free.

The men look down,
And see me lying dead.
They curse and scream,
Then look up into the sky.
And see with some surprise,
A butterfly,
A blood red butterfly.
Taking my soul away.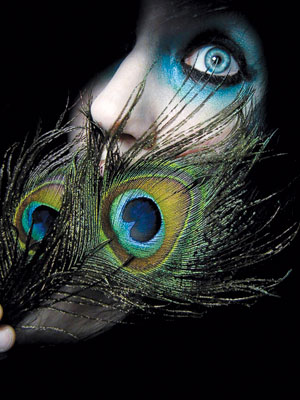 © Davina G., Abilene, TX