Childhood Sweetheart
June 5, 2011
You walk into Kindergarten class on thee first day.

The first person you see...dark hair, rosy cheeks

Nerdy glasses, and thee biggest pop out eyes you've ever seen.

He hands you a melted Hershey kiss

And says withe an almost tootheless smile,

"Hey new best friend!"

You walk into your sixth grade class, side by side

Withe matching notebooks and cool new backpacks.

A new grade and school, but still thee same best friend.

Shaking withe excitement

He takes you hand and leans in,

"I like you..."

You walk into your school, it's sophomore year.

You go to boring classes where kids toss papers across thee room.

You're pushed down thee hallway and slammed into lockers,

But when you finally make in to your car

You look at thee windshield and see thee words...

I LOVE YOU.

You walk out of your last college class

Witheout knowing or understanding anytheing

Your Mean and incredibly scary professor said,

But all you can theink of are your plans tonight.

You walk into thee restaurant and see him on his knee,

"Will you marry me?"

.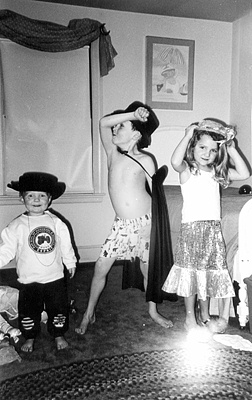 © Courtney M., Marblehead, MA