Goodbye
June 3, 2011
I let you get to me, to my head.
Why had I allowed myself to be fooled by your looks and charm?
I know why.
You weren't like the others.
You knew me more than my other guy friends.
And I knew you just as well.
I thought there was a connection.
I thought wrong.
You never felt the way I felt.
You fooled me into believing it.
I wish I knew earlier to have saved myself from this heart ache.
But no, I am the fool for falling for another fool.
You played me, and my heart.
You made me believe you felt the way I did.
You would look at me day by day and not do anything.
Why you never did is beyond me.
I'm only sorry for making myself believe you liked me more than a simple friend.
You told me once, but I guess I didn't want to hear it.
I am sorry for possibly starting this mess.
And even more for having no communication with you.
So now I say goodbye.
To all of the laughs. To the tears. To the texts. And to the smiles.
Goodbye, my one and only true friend.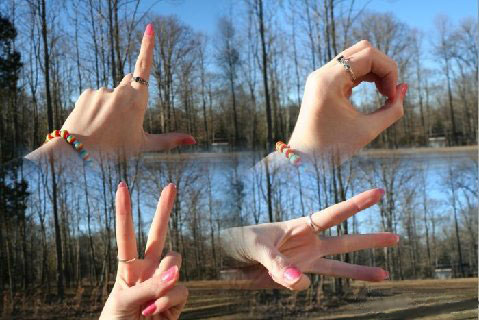 © Kayla D., Croydon, IN