His Girlfriend's Side
June 28, 2011
You see him, across the room
his eyes, a sea of
Blue.
Your heart flutters,
then stops.
Your eyes can't leave
his face.
Suddenly he talks to you
And laughter is heard
all around.
Heart's still racing,
surely he likes you too.
Talking, laughing
Spirits run high.
And then he turns his
back on you,
and walks to his
girlfriend's
side.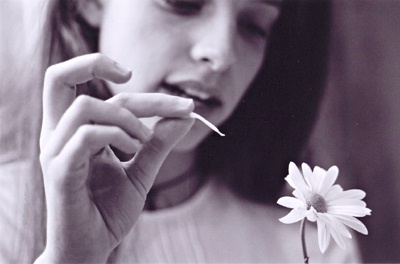 © Emily B., Houston, TX