Judging a Book by It's Cover
June 16, 2011
You see that guy over there rushing his homework?
He isn't bad, nor is he procrastinating.
He was helping his sister through her heart attack last night in the hospital.

You see that girl not wearing any revealing clothes,
Or talking to guys a lot?
She isn't shy, or not in style,
She was molested as a kid and doesn't want it to happen again.

You should never judge a person by what you see in front of you,
Learn their stories before you respond to them negatively.

Even with druggies. We know doing drugs is a bad thing, but you should never say they're bad.
Who knows. Perhaps they have no other way to stay away from their miserable lives at home.
You don't know about how much they've been abused, or the fact no-one wanted to listen to them.
It could be the only way they could escape.

Don't say they could use this, or that. Not everyone is as fortunate as you.

The new couple saying "I love you" or "I want to be with you for a long time" within a month of dating?
No they aren't pushing things, nor are they just having normal teenage love.
Perhaps that's how they really feel for one another.
You don't know their past.
You don't know what they actually been through,
Or how close they were before they started dating.

Well guess what?
They've been really close before.
They trusted each other more than anyone else.
They grew mutual feelings to one another before they started to date.
Not only that, but also they've been there for each other.
Everything a couple has but more.
So who are you to say that we're immature,
or new to this stuff?

Because I can say, that we aren't. We had long term relationships with other people,
and so we'd obviously know what to do. It's like knowing how to make pea
nut butter sandwiches.*
We know what we have to do, and know what we shouldn't do.

So who are you to say we're immature?
Who are you to judge our storybook, by our cover?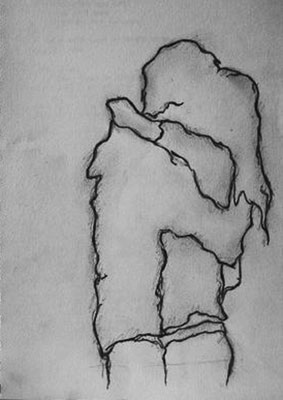 © Nicole B., Newcastle, WA