Reflect.
May 29, 2011
Dance in wind's passion, feel its murmur of love

Drink in the beauty falling down from above,

Luminous in its colors, bright at a glance,

You're introduced to this world only by chance.

Take in its heat, and its dazzling array,

Of exquisite loveliness that shines in the day,

In the night it grows quiet, under a glow,

And it's only one familiar with it that shall know.

A sparkling ocean, blazing in its luminescence,

The storm recovering in complacent convalescence,

The tread of the stars on the mountain peaks,

The light is one that the darkness completes.

Feed in the charm of an Irish summer day,

And the green hills that sparkle in the warmth of May,

Drink in the scent of Italy's finest moment to enamour,

As it strikes you in the heart with style and glamour.

Absorb the drink of God's heaven sent rain,

In the wilderness of Colorado, the land that couldn't be tamed.

Feel the sound of music's melody, where the people have the power,

In the allure of the Caribbean, never to meet one who would cower.

The world encompasses the taste of the ton,

In its endeavors to find just one,

Who will hold the key of understanding its shine and splendor,

And yet remain cautious with the roses on vine so tender.

Take in the enchantment of the sun's radiant beams,

Take heart in its valor, for its aim is only to please,

Believe in the beauty that is known for its fire,

For we are the ones who it must make aspire.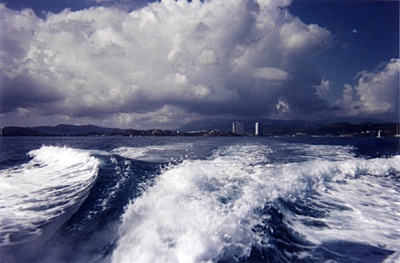 © Jenn T., Dover, NH