Broken Light
June 6, 2011
Quiet.
The midnight darkness is washing over my senses like a broken faucet.
Drip, drip, dripping.
The darkness soon will take over my every thought until there's no more hope to believe in,
Until there's nothing left for me to cling to except a broken light bulb.
A light that once shined so bright it could easily out do the sun, has finally cracked.

Every light burns out at one point but mine was guaranteed forever.
Finally losing life by these fake advertisements.
Telling me this light will always shine onward, bringing life to myself and my eyes.
But not anymore, it's time to go home, but I'm sorry, but can you please light the way for me?

The street lights burn brighter then the lamp by my bedposts, keeping me awake at all hours of the night.
There's no way to shut this damned thing off, so I keep it on and pretend not to notice.
But I notice, because it's there, haunting my every thought.
This nightmare is no longer a dream,
Tearing apart my only piece of faith from the seams.

Bury me in the sea of shame and disappointment, because that's what I am.
Ashamed to the point where my face is a mask, covering my tracks.
There's no footprints left behind in the sand.
I wipe away the past and forget the memories of betrayal and defeat.
I wonder where I could walk to a city or street,
Wondering maybe am I just an ordinary girl or can I control this damaging world.

Nothing can stop me, for that I am sure.
This broken light can be fixed, though it may take some power.
A team will have to put together the things that were taken, making new products from deep isolation.

I had forgotten to keep my back to the wind, so I've been blown forward all over again.
Scraped knees and hands are nothing compared to this burnt out light.
The flame in my hands, dwindling to nothing but pain.
The fire beats onward, but it's now in my brain, keep it lit, stopping the darkness from reaching my eyes.

So many times I've told myself no, but the beauty of love is over ridden by the severity of this pain.
There's nothing left for me here, no more life for me to gain.
Cash in my tickets and turn in my prize, I don't need it anymore.
Take the monster inside of my eyes, head and stomach.
Take it far from here.

So as I warn you about this covering darkness, I'll tell you a secret of mine.
This broken light is nothing but star dust.
Brought to the point where the flame can relight.
I simply just have to find the matches that are right.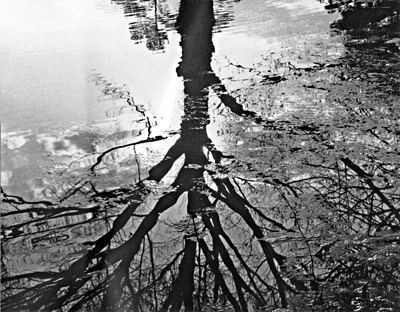 © Ciara B., Kennesaw, GA