You...
June 6, 2011
Whenever your gone,there forms a deep ache, for you, within me..
It aggravates with time,
some days it consumes me,
the longing,too strong
it vibrates,resonates...
Your shadow evades
But your essence lingers
Time's meaningless figures
Slip through my fingers
Whenever your gone
Something feels amiss
Till everything seems foreign
I see shapes ,I see color
I sense warmth ,I feel rain
Yet I know nothing,understand nothing
Whenever your here,whenever your close,
Life's incessant morphing ceases
And suddenly the limp wind teases.
My bewildered eyes, now a picture of calm
Like nothing can do me any harm...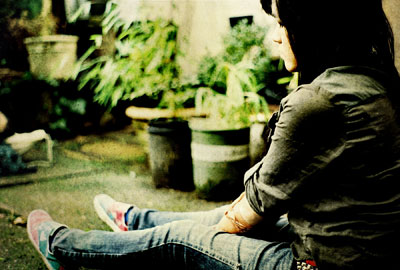 © Hailey J., Lake Oswego, OR