Remember Me
May 28, 2011
When you return
sleepy-eyed and tired
from your trip,
just try to remember me.
I am the one who
loved you 'til the end,
laid out in the sun
with you while you
recovered from a night
in the hospital.
I am the one who
wiped the tears from
your eyes when you
found out she no
longer loved you,
stood at the sidelines
at the biggest game
of your life, whether
I understood that
darn game or not.
When I have finally
gone and moved on,
you will remember me,
the one you loved all along,
the one you shared laughs,
and even tears with.
But please, however you will,
just remember me.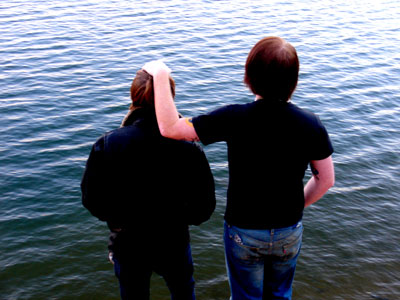 © Michelle B., Blairsville, GA